Fashion
10 Meaningful Father's Day Gifts
10 Meaningful Father's Day Gifts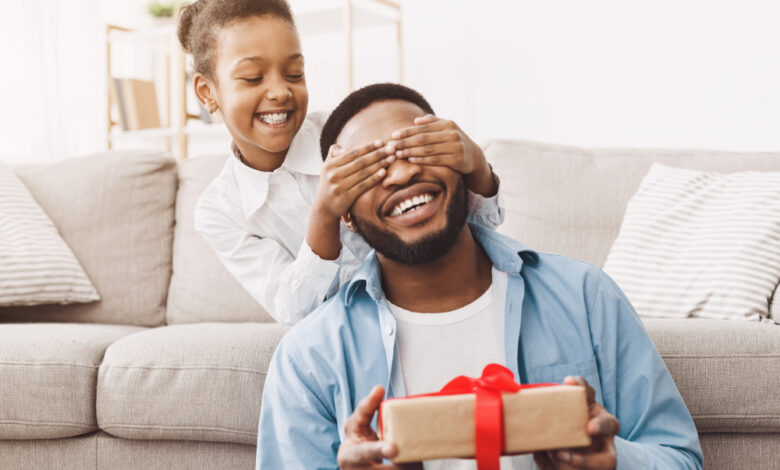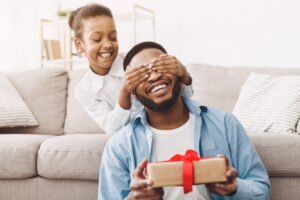 Father's Day is just around the corner, and getting that special guy in your family the perfect gift is an important way to show you care. Finding a meaningful gift for dad can be challenging, but all dads can appreciate a practical gift that caters to their interests. Explore 10 gifts that will impress even the most difficult dads to shop for.
Dads deserve the best. This Father's Day, give your dad something that he will treasure and that he can proudly pass down to the next generation.
Rolex watches for men are the gold standard for luxury timepieces. The fine Swiss craftsmanship will last decades, and the classic, understated look is the perfect match for any man's wrist. If your dad prefers a chic style to wear to the office every day, opt for a leather-banded Cartier watch.
Give him a watch to say thank you for all he's done, and create a family heirloom that will last generations.
Perfect for the dad on the go, a custom engraved travel mug will remind him how much you love him every time he takes a drink. This 16 oz. stainless steel mug is durable and keeps drinks hot on his commute to the office. At 7'' tall, it will fit in most car cup holders.
You can custom engrave a message of your choice in eight different fonts. You can even add humorous clip art to give your dad a hilarious start to his morning.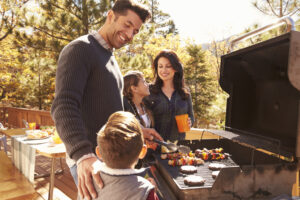 If your dad is most at home standing behind a grill with tongs in hand, a Grill Masters subscription box is the perfect gift. Every month, your dad will receive four to five new BBQ sauces curated by a team of culinary experts and recipes, rubs, tools, and marinades. Every time he hosts a backyard cookout, your dad can experiment with different flavors and learn new techniques.
A craft beer brewing kit is sure to be a big hit for the dad who loves experimenting, trying new twists on recipes, and drinking the results. This kit comes with everything you need to brew a gallon of craft beer, with all the ingredients an actual brewery would use.
Choose from 20 different beer styles, from Oktoberfest to India Pale Ale. The equipment included is reusable so he can keep trying new techniques and types until he finds the perfect brew.
Make sure everyone knows your dad's favorite seat in the house (and ensure your dad never loses the remote again) with a personalized pocket pillow. This charming throw pillow is the perfect accessory for your dad's favorite recliner or spot on the sofa.
It features an ultra-soft polyester microfiber fabric cover which comes with a convenient storage pocket for the TV remote, your dad's smartphone, or any other gadgets your dad likes to keep handy.
If finding his keys or phone is a daily struggle, a Tile Mate Tracker is the perfect Father's Day gift. This small device fits onto keys, phones, wallets, and even the remote. It makes a noise when detected by the app, letting you know its location.
It has a range of up to 250' and is waterproof for outdoor use. The app works with Apple and Android phones and can be voice-activated. The one-year subscription unlocks location history sharing and free battery replacements. Get this for your dad so he'll never lose anything again.
For the dad who likes to spring into action at a moment's notice to fix any problem, the multitool coaster from Slower is guaranteed to please. This versatile gift prevents your dad's beer from leaving a ring on a table and allows him to measure items, make minor repairs, or even open a new beer bottle.
The coaster is made from industrial-grade Japanese steel. It has a metric and standard ruler, a bottle opener, a box cutter, a wire cutter, a glasses screwdriver, and eight more screwdriver sizes.
If your dad thinks the best part of waking up is that first cup of coffee, then give him the gift of a delicious brew from the best roasters around the country. Just choose how many bags your dad will receive. Then, he will be sent a code to start his subscription on Father's Day.
He will take a quiz to understand what kind of roast he prefers, and then he will be sent a new bag of coffee at a frequency he chooses. He can adjust to different roasts as he goes on his journey to help find the perfect cup.
Some dads take pride in a healthy mane of facial hair. If your dad grows a handsome beard but needs to give it some TLC, give him a beard grooming kit this Father's Day. This kit contains a special beard wash, conditioner, serum, and balm to nourish and hydrate your dad's beard while promoting healthy growth and preventing damage from the sun and other harsh cleaners.
The kit includes a pocket comb for grooming on the go and a boar's hair brush for extra care. Help your dad look his best and take care of his beard with this ultimate collection of beard grooming tools.
As much as we see our dads as invincible and forever young, the years catch up with them. For some, a lifetime of work and picking up kids has left their back sore or a source of constant pain. If your dad could use some relaxation, a shiatsu back massager could be a welcome relief.
This massage seat cushion fits most chairs and provides both massage and heat to relax stiff and sore muscles. There are four massaging nodes to access the different areas of the back, and your dad can choose three distinct zones for the massage to focus on: lower, upper, or full back.
There are three different vibration intensity levels, and the heat can be adjusted for maximum relaxation. Let your dad unwind and ease his pain with this back massager this Father's Day.
The Perfect Gift for the Perfect Dad
Father's Day is the one day of the year when you can show your dad how special he is to you. For some dads, the most meaningful gift might be something as simple as a homemade card. For others, it might be a luxury watch. All dads are unique and special. Give a gift that shows you care and celebrate everything about him that is wonderful.