Fashion
14 Types of Jackets that Every Woman Needs
14 Types of Jackets that Every Woman Needs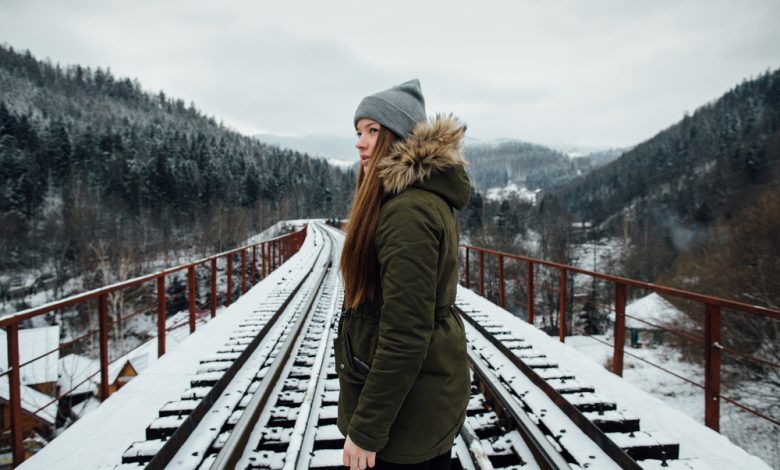 Jackets are a staple in every woman's closet, providing warmth and style. There are jackets for every type of weather, so you can find multiple looks to coordinate with every outfit in your closet. Whether you're looking for a casual jacket to toss on and leave open or an insulated jacket to keep you cozy in the snow, there are many different styles to consider. Keep reading to learn about cute jackets you must have in your wardrobe.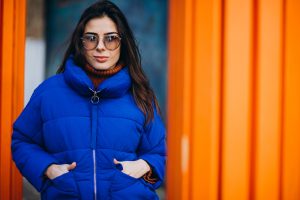 1. Trench Coat
Trench coats are sophisticated, chic, and timeless. They feature a button-up design with a belt around the waist for a secure fit. Trench styles also have a large collar to provide a preppy look. They are an excellent option for fall or rain jackets.
2. Wrap Coat
Wrap coats are an extremely comfortable option. They are designed to wrap across the front of your body and secure with a matching belt around the waist. The belt helps eliminate a boxy look and showcase your curves. They come in many different materials, including wool and cashmere.
3. Wool Car Coat
Wool car coats combine style and function. Wool excels at keeping you warm for cold winter months. Car coats usually feature a large collar and a simple front with one or more buttons. A car coat typically falls around mid-thigh for decent coverage.
4. Double-Breasted Coat
Double-breasted jackets are ideal for dressing up, so they're often a go-to for professional environments. Women's double-breasted coats have a wide front with one side that folds over the other. It secures with a double line of symmetrical buttons for a professional, dramatic look.
5. Duffel Coat
Duffel coats embody British fashion with their woolen design, long silhouette, hood, pockets, and toggle-and-rope fastenings. They are very warm and comfortable, especially with the hood and pockets. Some modern versions of the duffel coat have evolved to replace the toggles with buttons or a subtle zipper.
6. Faux Fur Coat
Faux fur coats are usually very soft and cozy, perfect for chilly days. They are one of the oldest types of women's coats, and today, many types of faux fur coats are available. You can explore classic designs in brown, black, or beige. Or, you can make a bold statement with faux fur in blue, pink, red, or another vibrant color.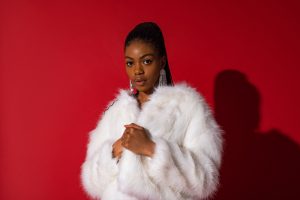 7. Plaid Shacket
Shackets are one of the latest trends combining a shirt's simplicity with a jacket's warmth. Flannel shackets are a popular design, especially in plaid patterns. Plaid shackets are a great option for fall, allowing you to layer clothes without getting too hot. Shackets are great for outdoor gatherings or running errands, with some thin designs that can be worn indoors through the winter.
8. Cape Coat
Cape coats offer a sleeveless design that drapes over your shoulders and secures around the neck. They are designed to provide coverage while serving as a statement piece. They pair beautifully with a nice blouse, a short or mid-length skirt, heels or high boots, and a fashionable handbag.
9. Leather Jacket
A leather jacket is something you must have in your closet! It may be the perfect accessory when you're struggling to put together the ideal outfit. Today, leather jackets are typically worn unzipped or unbuttoned. Leather jackets are a great way to dress up your favorite jeans for a night out with the girls.
10. Oversized Cardigan Jacket
Cardigans can be one of the most comfortable pieces of clothing you own. They are usually made with wool, cashmere, chunky knit fabrics, and other soft materials. What you may not know is that there are also oversized cardigan jackets. Cardigan jackets blend the casual coziness of cute cardigans with the thickness and warmth of a coat.
11. Cocoon Coat
Cocoon coats are unstructured, loose-fitting, and streamlined with a cocoon-like silhouette. They are typically made with wool for insulation and a collar that stands up or folds down, depending on your style preferences.
12. Puffer Jacket
Puffer jackets, also known as down jackets, used to be mainly for warmth. However, they are now a way to make a bold fashion statement instead of just being worn for winter sports. Crop puffer jackets can be paired with leggings and athletic sneakers for a sporty look, or long puffer jackets can be paired with a winter hat and boots for the perfect cold-weather ensemble.
13. Parka Jacket
If you want an extremely warm jacket, consider a parka jacket. They are long with a fur-lined hood and come in many different materials and colors. A lot of parkas are down jackets, and the hood may also be removable. Many parka jackets are waterproof to accommodate rainy, snowy, and icy weather conditions.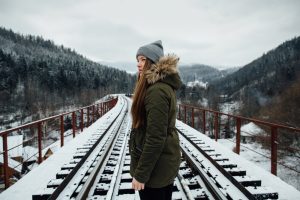 14. Denim Jacket
Denim jackets are another must-have. They usually fall at the waist, just above or just below, and often have snaps down the front. Most denim jackets have a collar and may even have pockets for additional style and convenience. Explore traditional blue-jean colors or opt for a white, gray, or black jean jacket.
Final Thoughts
Jackets are a must to combat the weather. You can also wear them as a cute clothing accessory! There are so many jackets to consider that you may find it impossible to pick just one. Explore and try on all types of women's coats to find the styles that best suit your personality and your wardrobe needs.