Fashion
The Rise of the 'Sequel Wedding': What Are They and How to Plan for One
The Rise of the 'Sequel Wedding': What Are They and How to Plan for One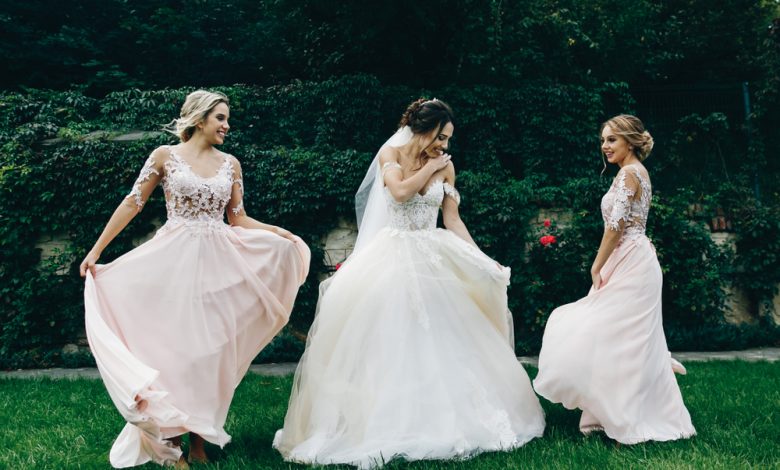 Sometimes, one wedding isn't enough. You had so much fun at the first, between getting your men's wedding band slipped on your finger to sharing your first dance together, so why not relive it?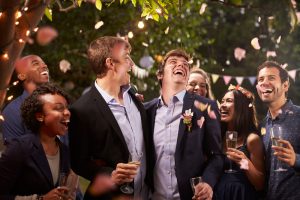 Tradition might have thought that one wedding was all that was needed, but sometimes tradition needs to be broken. This has led to the rise of the "sequel wedding." While you might be thinking of the endless sequels and remakes coming out of Hollywood, your sequel wedding doesn't have to be uninspired; rather, you can give it the flair you always wish it could have had.
So, what is a sequel wedding and how do you properly plan one?
The 'Sequel Wedding'
A sequel wedding is basically a redux of your first wedding. This doesn't mean getting remarried, either. It means having a second wedding with the love of your life.
Some people plan sequel weddings when they think about renewing their vows. Others will schedule their sequel wedding around an important anniversary. But there are no rules or exceptions to scheduling your sequel wedding.
What's the Occasion?

Planning your sequel wedding all relies on why (and potentially when) you're considering having a second wedding ceremony. Common reasons for a wedding sequel include:
Renewing their vows
Following a serious life event — medical emergency, personal career change, etc.
Celebrating an important anniversary
Your kids becoming grown up and moving out of the house
Wanting to have another ceremony, reception and honeymoon
Simply wanting to have another wedding ceremony
Who Do You Invite?

You'll also be wondering who it is you're going to invite to your sequel wedding. Do you only invite the people who attended your original wedding or do you invite people who are more relevant in your life today?
The best approach is to do what feels right for you. For many couples, that will involve inviting guests who are present in their modern life. Beyond that, they'll also want to consider how many guests they want to have in attendance.
Sequel weddings are best when they're intimate. For many people, they'll want to go on the smaller side, as they'll want a small entourage that makes them feel as if they're at home. And for those couples having a backyard wedding, it will be imperative to have a smaller ceremony with less guests than a traditional wedding.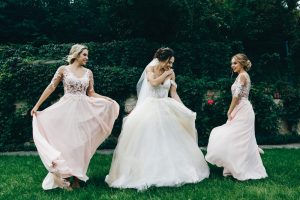 How to Have an Exciting Sequel Wedding
Budget what you can
There's two ways you can go when budgeting your wedding: keep it tight or swing for the fence. The former is smart for couples who are in the process of saving for retirement, are helping kids pay off college loans and have two car payments to cover. It's also for the couple who doesn't feel as if they need to have anything fancy. Some couples will be happy planning an inexpensive backyard wedding where they can renew their vows to one another while having their closest family and friends in attendance.
On the other end of the spectrum, some couples might have had to pinch pennies when they first got married, missing out on certain aspects they couldn't originally afford. This time around, they want to go all out. With that in mind, they're ready to go all in on their sequel wedding. They're thinking of going to the most beautiful chapel in the area, renting the best reception hall and having an exquisite honeymoon to follow.
Whatever the approach, a couple can make a sequel wedding that perfectly fits their needs.
Make a memorable reception
You likely got wild at your first wedding reception. Why not relive it and give your guests a night they won't forget?
Try to find ways to make your wedding reception memorable. That can include:
Hiring a live band to perform at your wedding reception
Having an open bar that guests can enjoy
Having a unique menu that guests will enjoy
Going overboard on the desserts
Providing guests with many different options for food and drink
Giving guests comfortable places to relax and hang out
Handing guests parting gifts as they leave the reception
Does location matter?
You'll also want to consider whether there's a specific place you want to hold your wedding ceremony and reception. Would you rather hold your second wedding where you and your spouse originally had your wedding, where you've lived for the last decade or somewhere the two of you love more than anywhere else in the world?
You'll also want to consider where your guests are traveling from. While the two of you love San Francisco, you and your guests all live in Vermont. So what do you do? You can decide to have the wedding in Vermont to avoid putting travel costs onto your wedding guests, or you could simply decide to have your sequel wedding in San Francisco — where anyone who can make it can join!
The significance of it all
Lastly, you really want to consider why you're having a sequel wedding. There's an obvious reason why you and your spouse want to renew your vows and get married for a second time. Figure out why it is that you want to do that and really run with it.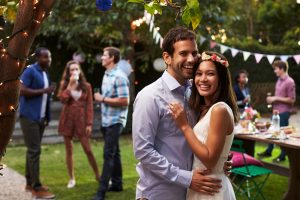 While it's important you make the wedding significant to you and your spouse, you'll also want to make it something interesting for your wedding guests. Consider finding ways to pull at their heartstrings, as well as having some things hidden up your sleeve to impress your spouse.
For instance, don't use pre-written vows. Write a set of vows that are personal, that openly talk about the things the two of you have been through and how your lives have led you to this moment in time.