Makeup
Expert Tips for Better Skin
Expert Tips for Better Skin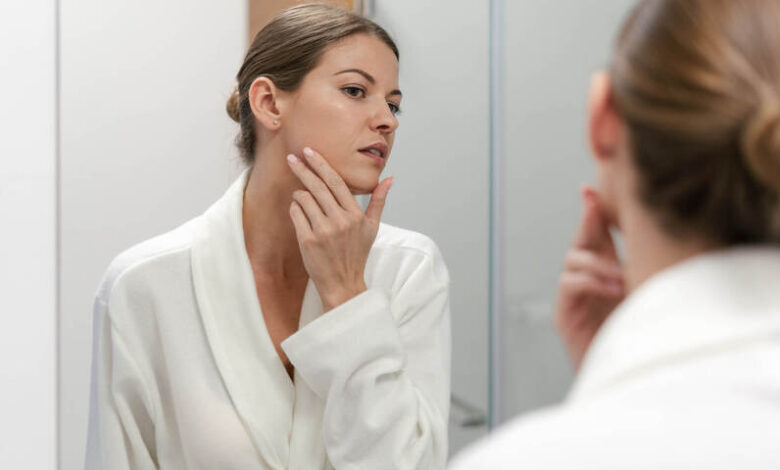 We learn the tricks of skin care at home and tips for a better skin from expert pharmacists Adile  Özdağ  and Şebnem  Binici  .
We have certain skin care products that we trust and make a habit of doing skin care at home . However, the recommendations of experts are also extremely important in order to have a healthy skin. La Roche Posay 's live broadcasts with experts on its Instagram account also guide us in this regard. We brought together skin care at home and expert  recommendations  for a better skin with expert pharmacists Adile Özdağ and Şebnem Binici
Şebnem Binici:
We are going through a difficult process together. In this process, we experienced wear both on our psychology and on our skin. We wore masks all the time, especially we washed our hands very often, we used disinfectants, which caused sensitivity and wear on our skin. Today, we will talk about how we deal with this situation and what we can do to repair our skin.
Adile Özdağ:
We stayed at home for a long time, we washed our hands very often to keep our hands and ourselves clean. Ezacılar are already intertwined with hygiene, but we also made extra effort during this period. With this panic, we used too much soap and detergent, we used visors and masks. Those who stayed at home also had problems with their skin, both from lack of air and from stress. And then we stopped and said we should take care of ourselves. So, in this pandemic process, we searched for answers on what we should do for our skin, how we should clean it without harming it.
What should we do as a skin care routine?
Şebnem B.:  Since our skin becomes sensitive during this period, I think we should be careful not to use soap. In skin cleansing, we can use cleansing milks and tonics that appeal to much softer and sensitive skin . I recommend not cleaning with milk suitable for sensitive skin, and then wiping with tonic. It is useful to choose products that contain madecassoside, hyaluronic acid and vitamin B5, giving intense moisture. These ingredients repair the skin.
Adile Ö.: During this period, many of us took supplements to keep our immunity strong, in the same way we need similar supplements to repair and strengthen the skin. These ingredients have the ability to repair the skin, but when using them, it is necessary to make choices according to skin type and age.
Şebnem B.:  In this process, we try to maintain the utmost sensitivity. While doing this, we want the skin to be renewed and beautiful. Moisturizing is a must for the skin to be beautiful, and hyaluronic acid is one of the ingredients that moisturize and repair the skin. It occurs naturally in connective tissue, joints, and skin. It provides flexibility, strength and moisture, and is a strong water-retainer. Our skin needs water these days, and hyaluronic acid is absolutely necessary to replace it. It is as beneficial as drinking water.
Adile Ö.:  Hyaluronic acid is an agent responsible for the moisture and elasticity of the skin. We know that it can absorb 1000 times as much water as its own molecule. It has a repairing effect, gives elasticity to the skin and gives moisture.
What kind of cleansers should we use for the face?
Şebnem B:  Sensitive skin products in this period when the skin becomes sensitive. Instead of washing the skin with soap and water, we can use tonic and milk for sensitive skin. All skin types, oily, combination and dry skin can also use sensitive skin products.
Which skin care routine should we apply morning and evening?
Şebnem B.: After using milk and tonic to clean the skin, we should move on to the repair step. We can use products containing hyaluronic acid, madecassoside and B5, especially face masks. Mask can be applied 2 times a week, if a moisture mask is applied in one of them, drying of the skin can be prevented. Products containing 2 types of hyaluronic acid in its formula can be preferred. While high hyaluronic acid molecules repair the epidermis, which is the upper layer of the skin, those with small concentrations go down to the dermis and provide deep moisturizing. Of course, while doing this moisturizing care, we should not neglect to drink plenty of water.
What does madecossaside do in skin care?
Şebnem B.: Madecasosside  is one of the active ingredients for the skin . It has a very high repairing effect with hyaluronic acid. They repair the skin and take away the tenderness. Especially in this period, they take the sensitivity created by the face masks we wear. It also helps in healing wounds in the body. The root of skin problems is always lack of moisture, these two ingredients are extremely successful in repairing and moisturizing the skin.
How to care for the skin that has lost its elasticity?
Şebnem B.:  First, drink plenty of water. While drinking water, it is necessary to drink sips, not in quick succession. So how can we get water into the skin? Products  formulated to give intense moisture to the skin and containing  hyaluronic acid, vitamin B5 and madecosasside  , as I said, should be used. The glucosamine glucan amino acid in the horse layers of the skin provides the flexibility of the connective tissue, provides moisture and holds strong water. Hyaluronic acid also acts here.
Adile Ö.: All skin types can easily use hyaluronic acid. It does not cause irritation and allergies, and does not lubricate. Oily and acne-prone skin can also be used comfortably.
Şebnem B.:   Hyaluronic acid plumps the skin in 4 hours, wrinkles in 4 weeks. It really makes a big difference. While protecting the face with these products, I recommend applying the same care to the whole body, especially the hands.
Adile Ö.:  We strongly recommend sleep patterns, stress reduction and a healthy diet in order to provide complete care and to keep the body healthy. We pharmacists do not distinguish between health and beauty. A healthy skin is the basis of everything. Just take care to get the right recommendations for your skin type from experts in this field while doing this.
What should we do for sensitive skin?
Şebnem B.: We can use dermocosmetic tested products containing hyaluronic acid, B5 and madecossaside. I especially recommend the moisture mask  regularly. Apart from this, they can also apply masks once a week, depending on their skin type. Collagen products that will tighten the connective tissue of the skin are also extremely important. Of course, first of all, it is necessary to keep the skin clean. Without cleaning, problems such as wrinkles and loss of elasticity are not eliminated. Without cleaning the epidermis layer, the products cannot descend into the dermis. A peeling / purifying should be used according to the skin type.
Oily skin should use the mask?
Şebnem B.: Generally, oil and moisture on the skin are mixed. Every skin type needs moisture, it is difficult to maintain. Oily skin can use a moisture mask and oil balancing masks , 2 times a week in total . Oily and acne-prone skin can use masks that absorb oil. With firming tonics, they can balance excess oil and tighten pores. It can be used, both balances the oil and tightens it. Of course, while doing this, it is necessary to stay away from fatty diets.
How to care for redness, rosacea and capillary problems?
Şenem B.:  Thermal waters have a soothing feature, especially for sensitive and redness-prone skin. Reddened skin can be dry or oily. Still, they should use products for sensitive skin. They may prefer products containing vitamin K , which can hold water and reduce redness .
How should the care and protection of the eye area be?
Şebnem B.: The area around the eyes is much thinner than the other parts of the skin. Creams applied to the face should not be brought around the eyes. Care should be taken to apply soft and buffering. In order to strengthen the crow's feet, products that will not harm the sensitivity and are good for wrinkles should be preferred in dermocosmetic products. They should take the product as much as lentils on the fingers and apply it with buffer movements. If there is edema, massage is done. Of course, hyaluronic acid must be there.