Fashion
What's In For Spring, Summer, Fall, and Winter?
What's In For Spring, Summer, Fall, and Winter?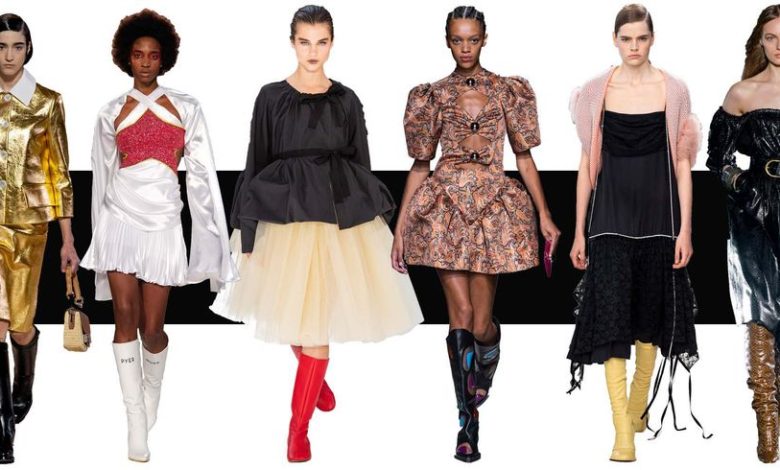 What's In For Spring, Summer, Fall, and Winter?
Here you are, seeking exclusive insights on what lies beneath the vaults, for Spring, Summer, Fall, and Winter. See, isn't it an unwritten rule that each season comes with its own spell, enchanting, captivating, and wholly engrossing? Let's unravel together, one season at a time!
What's In For Spring?
When Spring barges in, don't we all envisage the same specifics? Blooming flowers, gentle breezes, and a ray of hope after a long, frosty winter. But what's really in for Spring?
Aren't we often entranced by the beauty of flowers and the chirping of birds? Springtime is indeed a nature lover's paradise. It is also the perfect time to revamp your wardrobe, with pastel palettes dominating the scene. But fashion aside, have you ever tried whipping up some asparagus soup or strawberry salads, the seasonal bounties of Spring?
Summer, What Have You Got?
Under the scorching Summer sun, what's really in? Isn't it the time for adventurous road trips, beach vacations, and ice-cold lemonade on the porch?
Sunscreen lotions are a must to beat the heat and protect your skin. Also, witness your fashion game elevate, with airy, lightweight clothing being the trend. More so, don't you relish the succulent tastes of watermelon and barbecued goodies, the epitomes of summertime indulgence?
Fall Shines Through
And then arrives Fall when leaves burst into vibrant hues before parting from the trees. But aren't there more nundane life experiences, encapsulated in the bounty of Fall?
This is the period for apple picking, pumpkin patches, and a return to the cozy comfort of oversized sweatshirts. Furthermore, the culinary delights of pumpkin pie and hot cocoa serve as the perfect comfort foods to ward off autumn chills.
Winter's Tale
When Winter drops in, what's really up for grabs? Isn't it about snowflakes, ice sculptures, and brewing hot chocolate?
Winter, though seemingly dull, springs into life during the festive season, with Christmas and New Year tucked in its heart. It also calls for breaking out your fuzzy socks and snuggly sweaters. Undeniably, traditional dishes like gingerbread and roasted turkey form the essence of winter cuisine.