Bag Fashion
The Spring 2022 Handbag Trends
The Spring 2022 Handbag Trends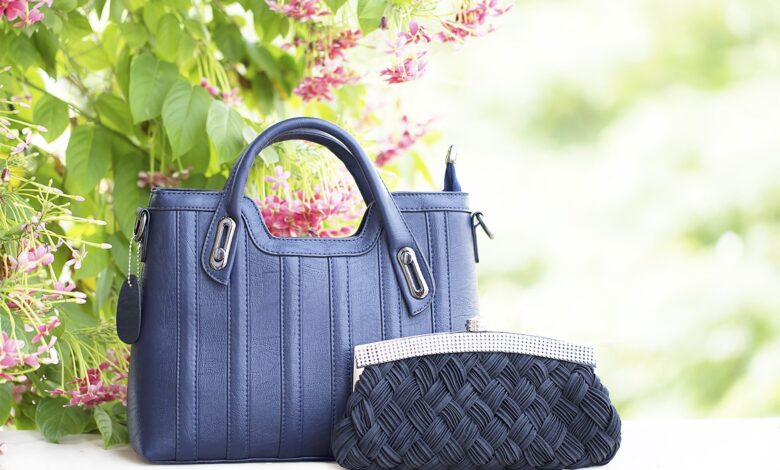 After almost two years, I finally waited for the physical show of Fashion Week, and all major brands returned strongly, with many eye-catching new products! And we selected four brands-Chanel, Loewe, Dior and Valentino handbags, for everyone to predict the indispensable IT Bag in the spring and summer of 2022, you can start as soon as possible!
Chanel handbags
Chanel handbags have always been girls' dreams, and this season's bags have not let us down. They are classic, innovative, mini, super practical, sweet, stylish… everything! It can definitely satisfy everyone's wishes!
How could Chanel's Dasao not have the classic black diamond pattern handbags? The square box shape, with double C logo, and the use of a thicker chain strap, is evergreen and versatile, it is definitely worth the investment!
This handbag is a bit like a "waterproof bag" design, with a round bag shape and a thick chain strap, which is cute and elegant at the same time!
This mini bag is super eye-catching! The heart-shaped bag design, mini size, plus candy pink, is a girly style! How can you miss a sweet and cute girl?
This large-capacity Shopping bag is also one of the highlights of this season! This new style is very draped, with the bold "Chanel" wording and double chain strap, which makes the handbag look particularly fashionable and individual. Girls who usually bring a lot of things out can't miss it!
Dior handbags
Under the leadership of Maria Grazia Chiuri, every time Dior launches handbags, it has become a hot topic in the fashion circle. I believe this spring and summer show will also be loved by everyone! This season Maria pays tribute to Marc Bohan, former creative director, with bright colors and a lot of retro elements from the 1960s, which is interesting.
Bobby Bag
The Bobby Bag has become a bag snapped up by girls since its debut in 2020, and of course you will see it in the spring and summer of 2021! However, this time Dior remodeled Bobby's original oval bag shape into a generous long body design, and has always used the theme of this season, boldly using bright pink, bright yellow and other colors to inject summer flavor into the handbag.
Box Clutch
In addition to some classic handbags, Dior also introduced many new styles. The golden Box Clutch the size of a compact powder box is decorated with classic "CD" buttons and pearls, which is very gorgeous and unique.
Vibe Bag
Vibe bag has become one of the most eye-catching styles of Dior this season! The appearance of the mini sports bag, with bright stripes, is very cute.
Loewe handbags
Loewe's handbags have always been popular with girls, and this season is no exception. In addition to the hot "step on eggs" high shoes, this spring and summer series of handbags will never let you down!
Goya
Loewe has reinterpreted the highly popular Goya handbags this season, changing from the previous streamlined and square appearance to a long-length handbag with brightly colored long fluff and golden chain straps, which is very noble and elegant. If the previous Goya is suitable for daily wear, then this season's Goya is very suitable for use at dinner parties or important occasions.
Flamenco
In addition to Goya, the Flamenco of this spring and summer series also added bright and eye-catching color options, and replaced it with a plush texture, which looks particularly soft and cute. But Jonathan still retains the very iconic knot cord, which makes it easy to recognize Flamenco at a glance.
Luna
Loewe added a new member this season-Luna. As the name suggests, the bag uses smooth leather to create a beautiful half-moon appearance. Its streamlined design style is very straightforward, and intellectual and beautiful girls must not miss it!
Anagram
Speaking of Loewe, how can we not mention the Anagram jacquard with its logo! The dark brown woven handbag will definitely become the IT bag in 2022!
Hammock Nugget
Hammock Nugget, which has always been highly discussed, has released new sizes and provides more color options. I believe it will cause a new round of panic buying!
Valentino handbags
The romantic Pierpaolo Piccioli takes "Rendez-vous" as the theme of this season. Many flowers and classic rivet elements can be seen in the design, which achieves a perfect balance between "sweetness" and "personality". There are many styles in this season. You must start!
Stud Sign Bag
In this season, we can constantly see white flower elements in shirts, dresses, etc., and even the blooming white flowers can be found on handbags. Coupled with the classic Valentino logo in gold and bronze, it is romantic and personal, which is very eye-catching.
Roman Stud
Of course, there are many popular styles of Valentino: Roman Stud. However, this time Pierpaolo enlarged the seam pattern, and also turned the small rivets into one big rivet, with a simpler design. In addition, you can also see that this time Valentino used some special texture materials with a brass-colored chain strap, which is very retro and original.