Fashion
Can You Wear Shapewear Every Day
Can You Wear Shapewear Every Day?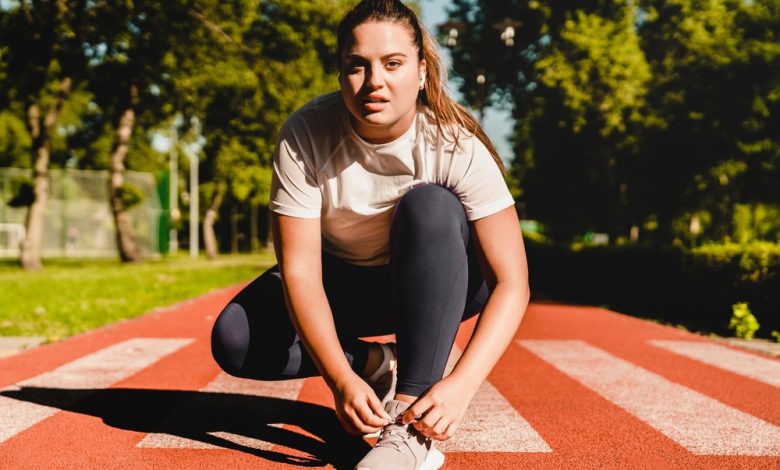 Shapewear is designed to provide support while giving a smoothing and slimming effect to different body areas. These foundation garments have improved substantially since the rigid corsets of old, so you can get the contours you want while maintaining a high activity level. Some shapers are more restrictive than others, so choosing garments that allow you to enjoy your everyday life without constraint is essential.
How Often Can You Wear Shapewear?
Since shapers help you look better while wearing many of your favorite outfits, you may desire to wear these undergarments daily to look and feel your best. As long as you're not experiencing any negative effects, it's fine to wear your shaping garments every day. To avoid being uncomfortable and experiencing negative effects, choose shapewear for women that is comfortable and less restrictive.
Benefits of Wearing Shapewear
Today's shaping undergarments are made in various materials to support many areas of the body while remaining invisible or nearly so underneath all of your favorite clothing. Different fabrics offer varying levels of compression. The wide range of styles ensures you'll find just the right undergarments for your needs. With the right shapewear, your clothes will fit and look better.
1.    Get the Shape You Want
Whether you want to look slimmer or emphasize your curves, shapewear holds your problem areas in place to let you get just the right look. Shapewear gives you the confidence to try different styles and to look even better than ever in everything you choose!
2. Get Inspired in Your Weight Loss Journey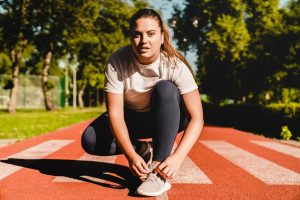 If you're on a weight loss journey, seeing yourself in your shapewear can provide added encouragement as you work to lose weight. Even when you reach your goal, everyday shapewear can still highlight specific areas of your figure while minimizing any remaining problem areas.
However, avoid falling into the reverse mind trap of neglecting your diet and workout simply because you have shapewear to fall back on. Continue to eat a healthy diet and exercise even when you have shapewear in your closet.
 3. Keep Proper Form When Exercising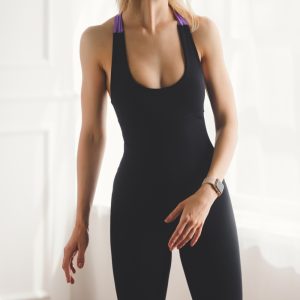 Shapewear that is nicely fitted can help you perform certain exercises properly. For example, you may have to tightly hold your core while performing planks. Mid-body shapewear can help you hold these muscles properly to get better results and prevent potential injury. You'll be able to tell you're tightly holding your core when you feel less compression from your shapewear during these exercises.
1.    Save Money and Reduce Risks Associated With Surgery
While the slimming and contouring results of wearing shapewear may not be permanent, these garments are certainly more affordable than cosmetic surgery. Also, you get to avoid the risks of invasive surgical procedures while achieving a similar appearance.
Can Wearing Shapewear Every Day Cause Health Problems?
Most of today's shapewear is made from materials that are safe to use daily. However, there's a small risk of certain health complications if these garments don't fit properly or are too constrictive. If you notice any symptoms, remove the garment immediately. If symptoms don't improve quickly, contact your primary care physician. Watch out for pain or discomfort that may be a sign of any of these conditions:
Circulation issues
Pinched nerves
Digestive problems
Vaginal infections
Urinary tract infection
Choosing the Right Shapewear
For foundation garments to provide the desired results, they have to give you enough support to hold in bulges or provide some lift. However, some of these undergarments can be restrictive depending on the area of the body you wish to enhance. That's why it's important to choose shapewear that provides enough support to do the job well while allowing you to move freely.
If you notice any discomfort from the garment you choose, it's best to remove it immediately to prevent potential health issues. Find new shapewear that is less restrictive and provides more flexibility. The following are tips to get the most out of your shapewear:
Choose the right size: Too-tight shapers are more likely to cause health issues. Watch for chafing or bruising of the skin that shows your garment may be too snug. Choose a larger size or different style if necessary.
Select the proper support: As everyone is different, you need to find a shaper with the level of support most comfortable for you, whether firmer or more relaxed.
Find breathable fabrics: To avoid potential skin and genital issues, finding a fabric that allows air to circulate is important if you're prone to these conditions.
Choose the appropriate style: For example, if elastic at the groin area feels too restrictive, try a style where the elastic sits farther down the leg, such as boy shorts or full-body styles.
If any of these issues arise, look for shapewear designed specifically for daily wearing. These types of everyday shapewear are designed with breathability and comfort in mind so that you can feel confident no matter what you're doing.
You Can Wear Shapewear Every Day
Being mindful of how your shapewear fits and taking note of any changes in your body make it possible to wear shapewear daily. For the best results, choose garments specifically designed to be worn daily. Be careful and select the correct size.