Fashion
10 Ways to Create the Perfect Men's Wardrobe
10 Ways to Create the Perfect Men's Wardrobe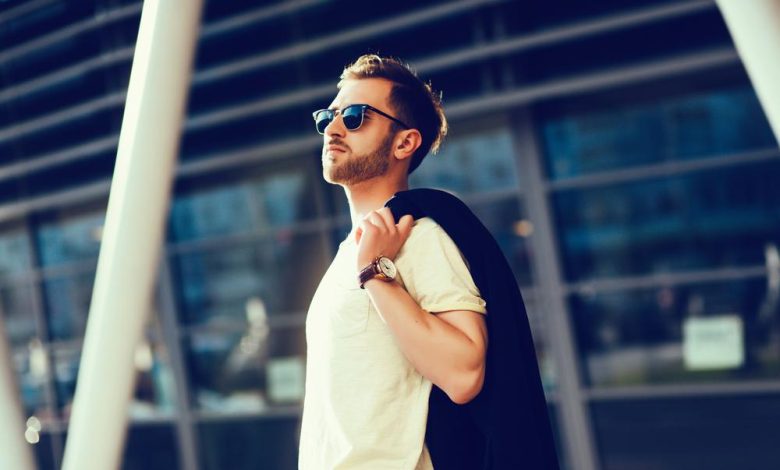 As a man, you know that first impressions are important. The way you dress can affect the way people see you — and first impressions are everything. That's why it is vital to have a wardrobe that is not only stylish but also reflects your personal taste and style.
Creating the perfect men's wardrobe doesn't have to be difficult or expensive. With a little bit of planning, you can easily put together a wardrobe that will make you look and feel your best. Here are 10 tips to help you create the perfect men's wardrobe.
Get Rid of Clothes You Don't Wear
The first step to creating the perfect wardrobe is to get rid of clothes you don't wear. If you haven't worn something in six months or more, chances are you never will. Donate these items to charity or sell them online. This will clear up space in your closet and make it easier to find the clothes you actually wear.
Start With the Basics
You never know when you'll need to dress up or dress down, so it's crucial to have a versatile wardrobe that can be used for any occasion. An easy way to achieve a versatile wardrobe is to stick to the basics. Black jeans, a white button-down shirt, a white crew neck, and a navy blazer are just a few of the timeless pieces that every guy should have in his closet. These items can be dressed up or down depending on the occasion. They can also be mixed and matched with other items in your wardrobe to create different looks. Once you have the basics covered, you can start to experiment with your statement items.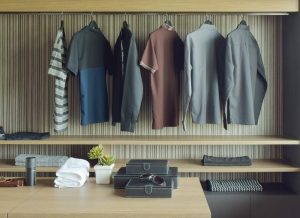 Add Statement Pieces
Every wardrobe needs a few statement pieces, such as a bold printed shirt or a brightly colored necktie. These items will help you stand out from the crowd and add some personality to your look. The best course of action is to choose statement pieces that you feel comfortable wearing and that reflect your style. For instance, if you're a more laid-back guy, opt for an eye-catching pair of sneakers or a cool chunky chain necklace.
Invest in Quality Pieces
It's better to have fewer quality pieces than a bunch of cheap, poorly made items. Choose clothing items that are well-constructed and made from high-end materials. Don't be afraid to splurge on a few key pieces that you'll wear often. You'll ultimately save money in the long run because you won't have to replace them as often. A good rule of thumb is to spend less on trendier items and more on timeless classics.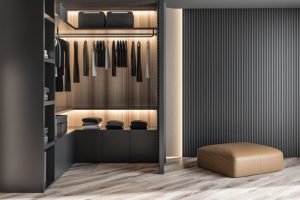 Build a Capsule Wardrobe
A capsule wardrobe is a small collection of versatile clothing that can be mixed and matched to create a variety of looks. This is a great way to save space in your closet and simplify your getting-ready routine. Choose some versatile pants, add a few modal T-shirts, and you're nearly finished!
Follow Trends Carefully
Fashion trends come and go, so it's important to choose wisely when deciding which ones to follow. Stick to trends that complement your style and that you can see yourself wearing for years to come. The best T-shirts for men are versatile, comfortable, and stylish no matter what looks are trending. Ultimately, the right wardrobe doesn't follow any particular trends but rather expresses your unique style.
Consider Your Colors
The colors you wear can have a big impact on the way you look. When putting together your wardrobe, consider which colors you feel the most confident in and stick to those. If you want to go all out with your wardrobe, you may want to consider creating a color palette. This is a great way to ensure all your clothes coordinate well and make getting dressed in the morning a breeze. For instance, you might choose a combination of black, white, gray, and navy. If you enjoy bright colors but struggle with coordinating outfits, try sticking to one or two colors in numerous different shades for a fun monochrome wardrobe.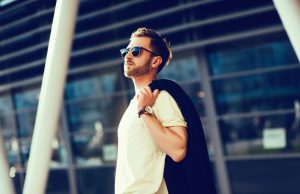 Don't Forget Outerwear
Your outerwear is just as important as the rest of your clothes. When choosing a coat or jacket, make sure it fits snugly without being too tight. If you're more of the sweatshirt type, select a pullover that will not only keep you warm but also doesn't look too bulky with what you're wearing underneath. In either case, be sure to consider how each outerwear piece fits into the overall theme of your wardrobe. Cohesion is key!
Invest in Quality Shoes
A good pair of shoes can make all the difference in your outfit. When choosing shoes, look for quality over quantity. A few well-made pairs of shoes will last longer and allow you to walk with greater confidence than a closet full of cheap ones. Some staple shoe styles include casual sneakers, dress shoes, loafers, and boots. Once you've put together your shoe wardrobe, sure to take care of each pair by regularly polishing and repairing them. With proper care, a good pair of shoes can last for many years.
Choose the Right Fit
Not all clothing works on all body types. When shopping for new clothes, keep your body type in mind, and choose items that flatter your figure. For instance, guys with a more athletic build may want to stick to tailored clothing that accentuates their muscles. If you're on the shorter side, look for items with a slim fit to avoid appearing swallowed up by your clothes. And if you're taller, you may want to choose clothing with horizontal stripes to help you appear more proportional. When in doubt, opt for a well-built polo shirt, which are universally flattering.
Final Thoughts
All it takes is a little effort to look and feel your best every day. By following these simple tips from us at Fresh Clean Tees, you can create a wardrobe that is stylish, versatile, and reflective of your personal style.