Fashion
Juana Martín becomes the first Spanish designer
Juana Martín becomes the first Spanish designer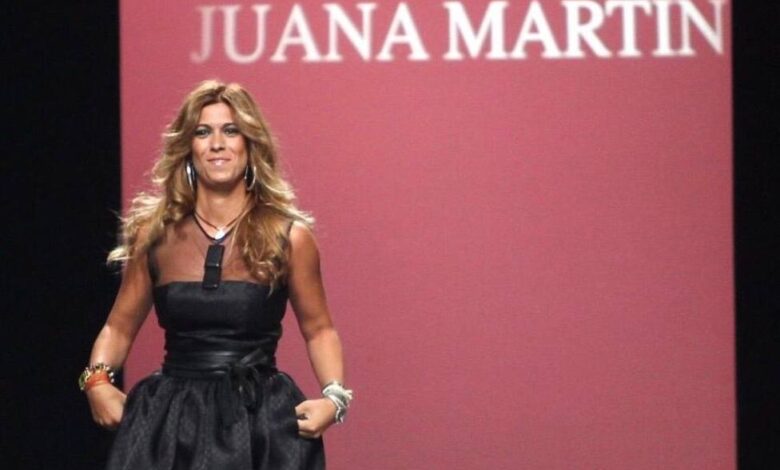 The designer from Cordoba, Juana Martín, one of the Spanish creators who has acquired the greatest international renown throughout her career, conquers this FW23 season the official calendar of the Parisian Haute Couture Week, always with her land, Andalusia, as her flag.
An avant-garde implementation of Andalusian craftsmanship and tradition that have been her reason for becoming the first Spanish woman invited by the French Federation of Haute Couture and Fashion (FHCM) to participate in the Haute Couture Week in Paris, famous for bringing together the most elaborate collections of the most prominent firms on the international scene.
And the fact is that although this is but the ninth time that the designer has presented her creations in the City of Light, she has always done so on the sidelines of the catwalk that this year she will share on the afternoon of July 7 with such iconic and veteran masons of the same as Chanel, Balenciaga or Schiaparelli, in charge of opening the event.
During the last Spring/Summer 2022 edition of Paris Haute Couture Week, the Embassy of Spain in France was chosen as the backdrop for its Ren acer collection with which it once again left a mark of those Flemish roots that have become the famous queen of ruffles, embroidery, polka dots and brocades, volumes and lace.
From Madrid to the sky
Juana Martín came to Paris from Madrid, where she stood out with her prêt-à-porter designs that left no one indifferent on the catwalk at Mercedes-Benz Fashion Week Madrid, where she was an Andalusian and gypsy pioneer.
Before that, his career took flight driven by the opportunity to represent his hometown Córdoba, which he has continued to use as inspiration in his pieces ever since.
And it is that in its titles Córdoba leaves its mark, as is the case of the iconic "Patio de mi casa" presented in Paris back in January 2020 in honor of the traditional festivity of the patios of the Caliphate city or "Medina Azahara" a year before, two of the six Cultural Heritages that it has, if we also consider those Intangible Heritages among which is Flamenco, Juana Martín's hallmark.