Fashion
8 Fall and Winter Eyewear Trends for 2022
8 Fall and Winter Eyewear Trends for 2022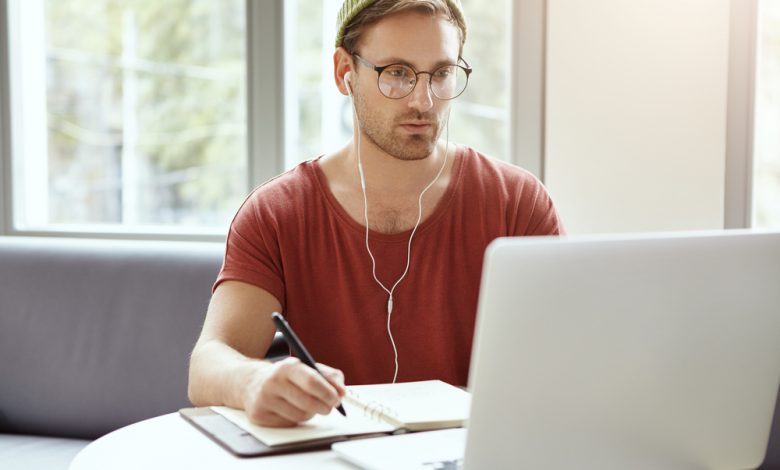 Summer is over and it's time to discover your new look! It's an exciting time for eyewear this fall and winter, with chic trends to fit every style and face shape. You'll stay inspired with on-trend ideas for everything from reading glasses to sunglasses. This list has so many inviting shapes and colors for every man and woman that you'll find something for every occasion and outfit.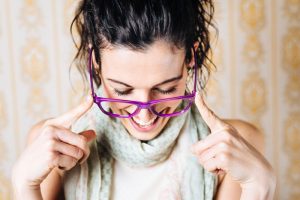 Classic Round Glasses
Round glasses are so timeless and sophisticated that they evoke the perfect vintage vibe to match this year's winter fashion trends. There are many interesting ways to wear this traditional, diverse style. For a dreamy and playful look, pair thick and oversized round glasses with vividly colored clothing. If you're searching for a style with some edge, round metal frames are rugged yet understated.
You'll be on par with the season's style when you match metallic glasses with a classic black top or a little black dress. Then, finish with a faux leather jacket or bomber for an effortlessly attractive look. Round glasses are always popular because they are flattering on many faces. If you have angular features, they'll help to soften and accentuate. Round glasses match so many styles and they're a diverse enough shape to wear during work and leisure.
2. Metallic Frames
Metallic frames are a stylish, "wear-everywhere" accessory for the fall and winter. Play off the season's rich and warm tones with metal colors like rose gold or yellow. If you prefer, you can choose another seasonal favorite like copper or silver.
Thin metallic frames are one of the hottest looks this year because they give off a quaint, homespun vibe. This style is an in-house favorite because it looks exceptionally attractive on men and women. Get inspired and cozy when pairing round glasses or aviator frames with textured fringe tops or soft pastel sweaters.
3. Pastel Frame Colors
Yes, pastel colors are staying on trend! This time, you'll find plenty of pink and blush tones to match your stylish clothing. This bright and uplifting style works especially well for readers and blue light glasses.
Colors like honey and taupe are soft yet offer the perfect mix of pastels and neutral tones. Warm tones are always cozy and beloved for the fall and winter, but you can also feel free to wear pastel greens and blues. Choose from solid colors or crystal frames, depending on your look and personality.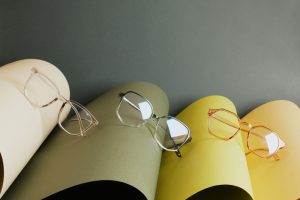 4. Oversized Glasses
Everyone is loving oversized reading glasses and sunglasses because they're versatile enough for anything! The beauty of oversized frames is that they come in many shapes and styles. Men and women will look amazing in oversized square frames, but you'll also find everything from rectangles to ovals.
Black frames are finding their way back into rotation. Now is the perfect time to grab an oversized pair in your favorite shape. You'll also find large tortoise glasses and beautiful cat-eye fashions in winter-inspired hues like light blue and tan.
5. Jewel Tone Frames
Jewel tones are regal and celebratory, perfectly matching the warmth and joy of the season. You'll love this year's jewel-toned eyewear if you like rich, deep reds and purples. Some of the best bold styles are in reading glasses and blue light glasses, especially when it comes to oversized cat-eye silhouettes and chunky square styles.
Berry glasses look vibrant and festive no matter the shape. At the same time, green and teal make for a cool and on-trend winter alternative. Wear them with statement jackets and soft, neutral-colored tops. Your glasses will perfectly match the season's styles and get plenty of compliments.
6. Green Eyewear
Green eyewear is still an attractive and on-trend choice, especially with readers and blue light glasses. You'll find plenty of emerald green specs, but you can also find beautiful botanical tones and earth-inspired shades. Some of fall and winter's best green frames come in hues like mint and sage. You'll also find frames in colors like forest green and olive.
Evoke a peaceful, stylish look with vintage-inspired cat-eye glasses and oversized angular frames. Stand out with gold metallic accents and chic features like tortoiseshell temple arms. Green glasses also look amazing in square and round shapes. Feel free to choose from thick or thin styles of specs. You can't go wrong with this seasonal look and color.
7. Geometric Shapes
Geometric-shaped glasses are also commonly known as angular frames. This style has been gaining steam for a while, but it's even more popular this fall and winter. If you're shopping for a style that stands out, you will find unique octagonal frames and interesting hexagonal specs. You'll also find plenty of geometric looks in square or round-shaped glasses.
There's a geometric style for every look and face shape. Choose from stylish glasses featuring smooth, flat surfaces or sharp edges. Balance the angles with a pair of classic black frames. Or cultivate your fun and playful style with jewel-toned hues or colorful crystal frames. Geometric specs aren't for the faint of heart, but they have their place in the fall and winter fashion world. Wear them as sunglasses or blue light glasses to make them inspiring and accessible.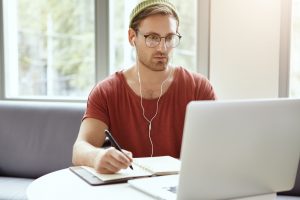 8. Oval Frames
There are so many glasses styles, why not try oval frames? This shape was recently seen all over the runways. Now, it's making its way into shops and stores for fall and winter. Oval glasses differ slightly from round-shaped glasses, but they still offer an accessible and stylish look you can wear for readers and sunglasses.
Choose small, narrow ovals for chic and on-trend reading glasses. If you're spending time outside, you'll find polarized sunglasses and reading sunglasses in sizes from tiny to large. Neutral-colored ovals will be stylish this season, but you can also choose from plenty of classic black specs. Don't forget jewel tones and multi-colored frames, which help play up this unique shape. If you prefer, find your favorite earthy green tone or shade of pastels.
9. Discover Your Next Favorite Eyewear Trend
There are so many head-turning styles to choose from this season and it's fun and simple to find something you love. Take a closer look at the on-trend styles and colors this fall and winter. Then, shop for something that makes you feel inspired. Whether you're into colorful clothing or neutral tones, there are reading glasses and blue light glasses to complement your outfits and make you stand out.