Fashion
The Ultimate Guide for a Sustainable Beach Trip
The Ultimate Guide for a Sustainable Beach Trip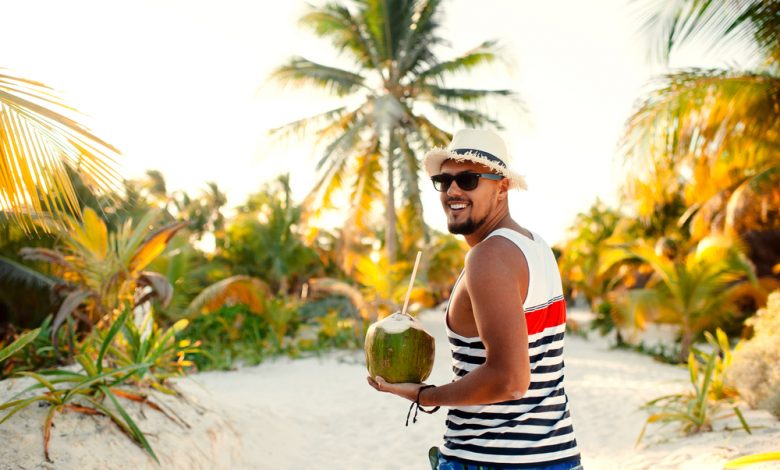 Now that it's finally beach season, you want to take advantage of all the beautiful, warm and sunny days ahead. Before you start packing your bags and your swim trunks, take a moment to consider how to be more sustainable for your next beach trip. From the beach clothes you wear to the items you bring with you, here are some practical ways to have a more eco-friendly day at the beach.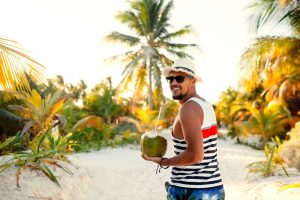 Opt for Sustainable Accommodation — If you're going to try to find a beach to go near you, try finding an eco-friendly beach. If that's not an option, try picking eco-friendly hotels. Sustainable travel is a complex ecosystem, but do research to find destinations and accommodations that have eco-friendly initiatives like water and solar energy practices. Ask if they have a composting program or a locally grown food initiative.
Leave Wildlife Alone — You can still appreciate all of our flora and fauna friends at the beach, but you should remember that you're sharing the environment with them. Leave the wild plants alone and don't feed or touch any wildlife. If you enjoy watching the birds, grab a pair of binoculars to enjoy scoping out seabirds. Other beach animals you can enjoy watching from afar include dolphins, sea turtles and seals.
Flatten Sandcastles — As fun as building sandcastles and burying yourself into holes at the beach can be, many people forget or neglect to flatten sandcastles to refill holes at the end of the day. Many people don't even know that they should. Flattening your sandcastles and filling in any holes you've dug after a day at the beach can help protect wildlife such as sea turtles. Sandcastles and other obstacles can become hazards to sea turtles, especially during the sea turtle nesting season.
Wear Sustainable Clothing — Whatever you do, avoid fast fashion at all costs. As tempting as it may be to buy that hot and trendy shirt from that online retailer for just $5, fast fashion causes irreparable damage to the environment. When buying clothing for your beach trip, choose men's swim trunks from sustainable brands.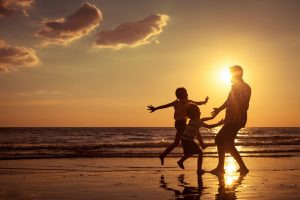 5. Don't Litter — Anything that you take with you should be taken back. Sometimes it's forgetfulness. Other times it's lazy and intentional. You will see litter on the beach from time to time. Don't be that person who adds to the litter. If you feel compelled, if you see litter like a water bottle that's safe to touch, go ahead and recycle it. Be that person who brings their stuff to the beach and takes it home.
6. Buy from Sustainable Businesses — If you're looking for sustainable swimwear to add to your wardrobe, consider buying from a business that has eco-friendly practices. Is there a business you'd like to support and think can benefit from more eco-friendly practices? You can ask your local businesses to offer reusable bags instead of plastic bags or get rid of single-use plastics.
7. Embark on an Eco Beach Tour — Go on an eco beach tour. Do some research on ethical wildlife tourism options. Seeing wildlife at the beach is a fun activity, but it's important to keep in mind that activities like swimming with captive or even wild dolphins can be harmful. According to the Humane Society of the United States, swimming with dolphins can disrupt their natural sleep patterns, leading to population decline. Bringing food, drink and other things you might need to throw away on the tour? Bring your own sealed garbage bag. Even if the beaches have garbage cans, you'll likely see the wind blowing bottles and cans out of the can. You can put all of your trash in one zipped-up garbage bag.
8. Use Eco-Friendly Sunscreen — It's not enough to just wear eco-friendly beach shirts for men and call it a sustainable beach trip. You may not be able to do each and everything on this list, but one easy thing you can do is swap out any current sunscreen you have for an eco-friendly one instead.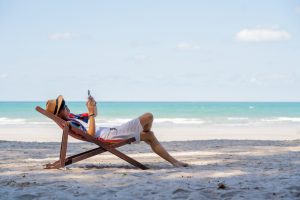 9. Skip the Plastic — According to the Ocean Conservancy, plastic straws are among the top ten contributors to plastic marine debris worldwide. To help simplify the amount of plastic use, you can bring your own reusable water bottles instead of bringing individual plastic water bottles. Bring your own snacks like fruits and veggies in reusable produce bags. Unless you have a disability, most people don't need straws or lids. If you want to use a straw and are able to use a sustainable or reusable straw, opt for that instead of a plastic straw.
10. Use Reusable Cups — Having reusable straws, cups and water bottles is a great way to help eliminate unnecessary plastic at the beach and throughout your daily life. They're simple. They're stylish. It's an easy way to make an ecological difference while making your beach trip even better and more sustainably minded.