Life Style
How to Cut a T-SHIRT into a Halter Top?
How to Cut a T-SHIRT into a Halter Top?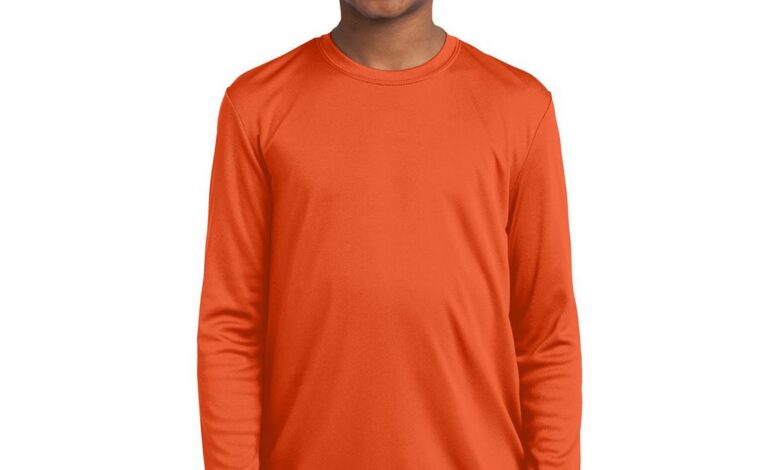 Life is a combination of certain energetic good days and lazy resting days. On days when your body is charged with optimum energy, you make the most of it. However, some days, getting out of bed is also challenging. Don't you like to eat a meal of your choosing while watching Netflix series? We all enjoy doing this. But occasionally, it's insufficient. You might get bored watching the screen the entire day.
Even if you have watched everything on your wishlist, the day is still tough to fill. Why not simply think outside the box and redesign the closet? NO! You are not required to go shopping. Simple and easy to do! Simply get a Sport Tek YST350LS basic t-shirt and play with it. We are not talking about painting the t-shirt with hues. The concept is unquestionably distinct.
Unusual styling and creative embellishment of clothing are undoubtedly things we all like to do. Even a dull, miserable day may be made fascinating and joyful. The goal is to create a halter top out of your t-shirt. YES! You got the words right. The procedure is simple. Making a nice addition to your wardrobe will help you spend the day appropriately.
Let's dive into the procedure. 
Step #1: Mark the cuts 
You cannot simply cut off the t-shirt with a pair of scissors. Firstly, you must use chalk to mark the t-shirt for the ideal design. Place your basic t-shirt Sport Tek YST350LS on a hard, flat surface. To cut off the t-shirt with the proper proportions, mark the neckline and the arms.
Step #2: Cutting 
It is essential to keep your scissors at 90 degrees. Secondly, cut off the sleeves along the arm seam with perfection. Keep your scissors at a 90-degree angle at all times. You should precisely cut off the arm seam and sleeves. However, you are getting to the point where your optimal attention is needed. The neckline should be properly trimmed after cutting the arms down to the shoulders. Cut the top of the back of your t-shirt using the appropriate measures.
Step #3: Insert the long rope
The rope does not refer to the actual rope. It is a rope-like cloth piece that one can insert into the neckline. Thirdly, place your rope length along the neckline after unrolling it. Hold the rope and the cotton tee's neckline between your thumb and forefinger. Roll the rope and neckline down gradually until the fabric has twice wrapped around the rope. Pin it to keep it in place.
Step #4: Sew the rope
It's crucial to stitch the rope in place after inserting it and winding it around the front neckline. Stitch it along the neckline using thread and a needle to get the rope in position and secure it. Thus, it will enable one to get the elegant halter top look.
Final look
Finally, your modern halter top is ready. Your basic Sport Tek YST350LS t-shirt has now become the ideal halter top. With no sleeves and a backless shape, halter tops are a flirtatious and contemporary style. Subsequently, you will arrive at the final appearance by completing all the processes given. Wear it and customize the style.
NEW ADDITION TO YOUR CLOSET WITH NO LOSS FROM YOUR POCKET 
In conclusion, the younger generation is typically more open to trying new styles and embracing modern fashion. They frequently spend a lot of money to fulfill their wants. They have access to bank accounts. However, they won't utilize their brain account. It only takes a few minutes and a little imagination. You can modify your t-shirt in a variety of ways. One of the simplest and most enjoyable ways to wear it is as a halter top.
T-shirts like the Sport Tek YST350LS are common and simple. You will undoubtedly have a few basic t-shirts in your wardrobe, if not more. So you don't have to spend money on halter tops. Choose any of the t-shirts and transform them into a trendy halter top. Be your designer rather than purchasing a new one. It will brighten up your gloomy, difficult day. Additionally, it will enable you to gauge your abilities and get you a brand-new halter top to slay in.
Enjoy the day without spending money.