Life Style
5 ideas for your small conscious break from everyday life
5 ideas for your small conscious break from everyday life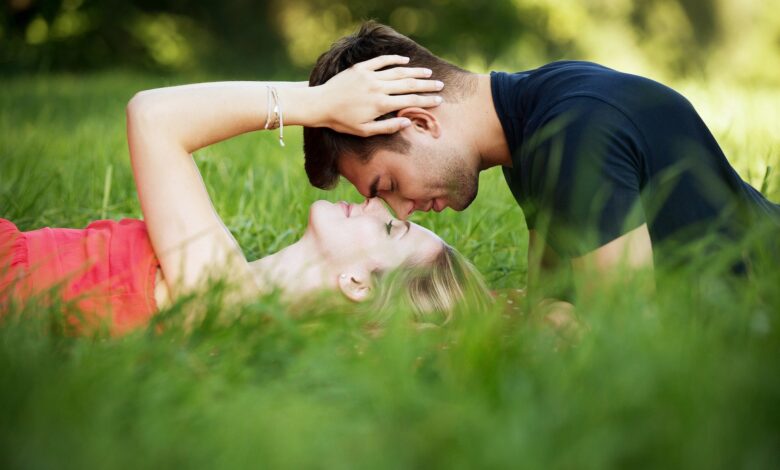 Is everyday life firmly under control? Then it is time for new moments of happiness! After all, it is often the small moments that we consciously enjoy for ourselves that ultimately make the big difference. And best of all: You can organize your personal time-out exactly the way you like it – and with a delicious LINDOR ball you can always call it up when you need it. Curious? We have put together five ideas for special moments of happiness in everyday life.
Your moment of happiness – the handwritten letter to your dearest friend
Your best friend and you – a real love story. You have known each other "forever", but now you have so much on your mind that you rarely manage to meet. Telephoning or e-mails have to be enough. Pity!
How about a handwritten letter? That might sound banal at first glance, but it's anything but that. And you don't have to buy stationery or look for that fountain pen that you haven't used in years. It is only important that your thoughts about her come from the heart.
So make yourself some tea, sit down in your favorite place and tell her what you always wanted to say to her: How valuable she is to you. Enjoy a LINDOR ball and feel how well you are, that time stands still and you experience a moment that is entirely yours. And we wouldn't be surprised if you soon find an answer from your friend in your mailbox – handwritten of course
Your moment of happiness – the favorite dish from your childhood
You probably know this feeling when you happen to come across aromas and scents somewhere that remind you of your childhood – for example your favorite food. Then suddenly you are six years old again and stand at the stove with your grandmother. How it smells! Wouldn't that be a wonderful idea to cook one or the other favorite dish and feel the security and trust that comes with it?
Now if the objection arises that the way you cooked was pretty hearty when you were a kid – so what? Tomorrow you can get back to your eating routine – but today you should celebrate the memory and the happy moments that come with it. Just like when enjoying a melt-in-the-mouth LINDOR ball. Because these moments also belong entirely to you. Your grandmother would definitely like that – and who knows: Maybe these "retro recipes" are just the thing for your next dinner party.
Read also: Gorgeous Alternatives to UGG Boots for the Winter
Your moment of happiness – your song and how it all began
Actually, you were looking for something completely different, but then you started rummaging in the drawer with the old records. And suddenly you hold it in your hand, the maxi single with "your" song. And you remember every detail. How excited you were – and that you felt exactly: It's great love …
You take the record very carefully out of its case and place it on the turntable. As the needle descends, you close your eyes and the memory carries you back to the beginning of your happiness.
Treat yourself to a wonderful break with this music: Snuggle up on the sofa with your favorite chocolate ball, put on your headphones and immerse yourself in these happy moments when your heart was pounding up to your neck and your stomach was full of butterflies. And while you melt the LINDOR ball with relish, you feel this magical moment of pure chocolate happiness and are suddenly in love again! Pretty romantic, isn't it? Maybe you should just play "your song" really loud when your sweetheart comes home tonight …
Your moment of happiness – new style, new energy
Do you know exactly what suits you? The best prerequisite for a new styling! The entire wardrobe does not have to be questioned, but a little "clearing out" is good. Not only your clothes, but also your head: You take your time and concentrate on how you want to see yourself in the future and be perceived by others. Make room for new things, dare to allow change and actively control it. By the way, you create space for new favorite pieces. Which, by the way, are also allowed to be the old ones. The main thing is that you are aware of the decision.
Of course, styling means a lot more than clothing. When was the last time you tried a new hair color or wore the earrings you brought back from your last vacation? Now do you feel caught out? Admittedly, trying out new things is often not easy. But it can also be great fun! As a reward, enjoy a LINDOR ball and feel how the infinitely delicate melt seduces your senses. Be all you – live the moment.
Your moment of happiness – the vase, the flowers and you
When you give flowers to friends, you have very precise ideas and the bouquet cannot be lush enough – what about you? Maybe you treat yourself to a bouquet of flowers from the supermarket from time to time, which then goes into the vase completely untreated. Flowers have what it takes to create happy moments – if you deal with them.
In no other culture is this anchored as it is in Japanese. But you don't have to become a master of ikebana to discover a time in arranging flowers that is only yours. Let yourself be gripped by the deceleration and combine creativity with relaxation. You don't need expensive or exotic flowers, only the moment counts. Just like the moment when you let a LINDOR ball melt on your tongue and enjoy your flowery creation. You will enjoy it!
Shedding everyday life like a shirt is a desire that we all carry within us. By taking a short, conscious break, you relax and experience many small moments of happiness. LINDOR gives you these moments that belong only to you. Here you can find out more about the art of slowing down