Life Style
New Happy Birthday Amazing Cake Designs Ideas Which Will Make the Party More Special
New Happy Birthday Amazing Cake Designs Ideas Which Will Make the Party More Special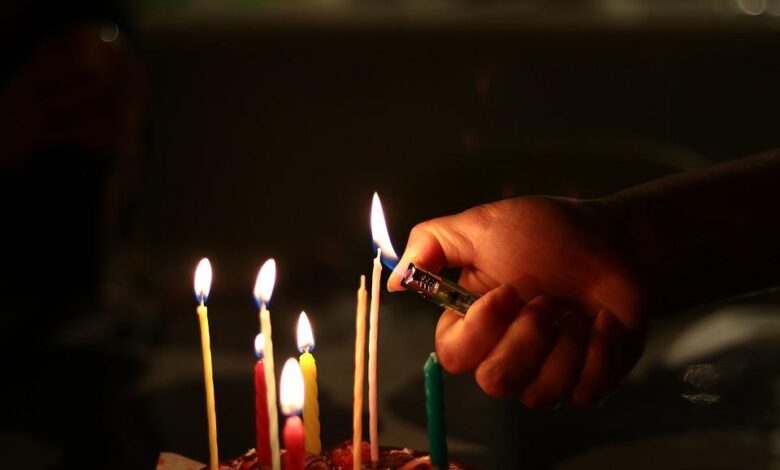 What's a birthday celebration without a delicious cake? It's always a thrill to blow out the candles, cut the cake, and enjoy all the attention from your loved ones, regardless of age! Happy birthday cake recently gained popularity as a source of pride, admiration, and fulfillment. In today's world, it's probably safe to say that cakes are no longer relegated to dessert tables, but have become part of the décor! Whether you're celebrating your own or a loved one's birthday, we guarantee that these unique and best cake designs will take your breath away! It's time to get some Cake-aspiration with these fantastically popular cakes. Party cakes designs for birthdays. You can order cakes online and make the occasion more memorable.
Dinosaur Theme Cakes
With this adorable Dinosaur cake, you may travel back in time to the prehistoric past! You'll have a hard time keeping your small visitors from snatching those gorgeous fondant toppers. You can choose the amount of dinosaurs on the cake, but don't forget to include the newly-hatched baby dinosaur! Fearsome dinosaur cakes can also be custom made for older children and adults!
Cars Themed Cake
At children's birthday parties, car cakes are a huge hit! The applause grows even stronger when the song contains the ever-popular Pixar Cars 2 theme. If your youngster is a fan of the series, the 3D cake toppers of Flash McQueen and Mater are sure to make them grin. The crimson fondant with a checkered border adds to the thrill. To make it look like a car dashboard, you may have your name and age written on the front! Do you like it?
Carousel Horse Cakes
The guests will be talking about your birthday celebration for a long time if you serve carousel cakes! If money isn't an issue, go for these amusing merry-go-rounds. One such concept is to elevate the square foundation with three additional tiers, all of which are coated in chocolate bars and fondant. The real Carousel is made out of edible gum paste on cake, with candy bars and sugar horses for decoration. From afar, it appears to be a miniature fair on your table!
Ice cream inspired birthday cake
The Ice Cream Birthday Cake is an ice cream-inspired cake with all of your favorite toppings that looks like a genuine ice cream cone. This vanilla or chocolate cake is topped with a birthday candle or an ice cream cone filled with other delights.
Inter galaxy and Starry Cakes
This cake truly is "out of this world"! This design gets kids closer to outer space if they enjoy gazing at the sky at night. With a copious spray of white and peach melted chocolate, the outer black fondant is created to resemble a milky way galaxy. To take your tastes on a galactic adventure, fondant balls and milk chocolate shards are embellished.
Rustic or Semi-Nude Cakes
Are you searching for the ideal birthday cake for your wife? Rustic is in! Rustic cakes are shabby chic and add a romantic touch to any setting. They're particularly suitable for adult birthday celebrations with a barnyard theme. These semi-naked cakes are known for their wonderful flavor and taste, which is achieved without the use of thick fondants or unnecessary sweets. These cakes are particularly ideal for displaying colorful flowers, seasonal fruit, and macarons, all of which demonstrate your great taste!
Photo Reel Cake
We've all heard of photo cakes, but a cake with an edible photo reel attached to the edges is bound to be more entertaining and delectable. This time, you should get your hands on this adult cake design without hesitation. The photo reel cake will evoke fond memories, and your loved ones will be delighted to have it on their special day. You can order cake online Kolkata or send cakes online to your friends' parties and make their day more special without going out.
Choco Ferrero Fusion
Adults prefer a combination of flavors. So, the next time you're looking for an adult cake design, think about combining chocolate with Ferrero. This cake features Ferrero chocolates and crunchiness, making it an exceptional cake design for grownups. So, grab this cake and don't miss out on the opportunity to wow your loved ones with this distinctive adult birthday cake design.